RahbordSazeh
Rahbordsazeh Company as leader of Rahbordsazeh Industrial Group was established in 1997 by a group of professional engineers of oil industry having remarkable experiences in different projects.
Rahbordsazeh compensated the absence of foreign experts in order to complete and commission unfinished national projects during rehabilitation period be rendering its satisfactory and professional services and quality while creating applicable opportunity for experts to achieve valuable experiences by taking part in tremendous national projects.
Being progressed increasingly, various technical competencies and specialties were created in Rahbordsazeh to become one of the most credible EPC Contractors in field of oil, gas and petrochemical industry.
Vision
Rahbordsazeh intends to be a technology and know-how based Company in addition to strong presence as a EPC Contractor in Energy sector.
Mission
The mission of Rahbordsazeh is to create a scientific and professional environment in order to present either satisfactory services in field of Energy sector and influential capacity to facilitate the trend of independency and industrial improvement of our country. In accordance with Environmental requirements and obligation.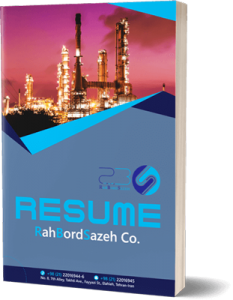 RahbordSazeh Resume
Give us your information then we will send you a link that you can get our full resume on it.